A Mexican couple took a photo of an active volcano showing a UFO-like object in the sky.
Karla Garcia said her boyfriend Luis Guerra got up early on January 7 to prepare a family meal in Atlixco, Puebla (Mexico) when suddenly heard an explosion from the Popocatepetl volcano.
Garcia recalls that Guerra took out her phone and immediately took pictures and videos, heading towards the moon.
"He sent me the picture on WhatsApp, and when I woke up I'd shared it on my account," Garcia said.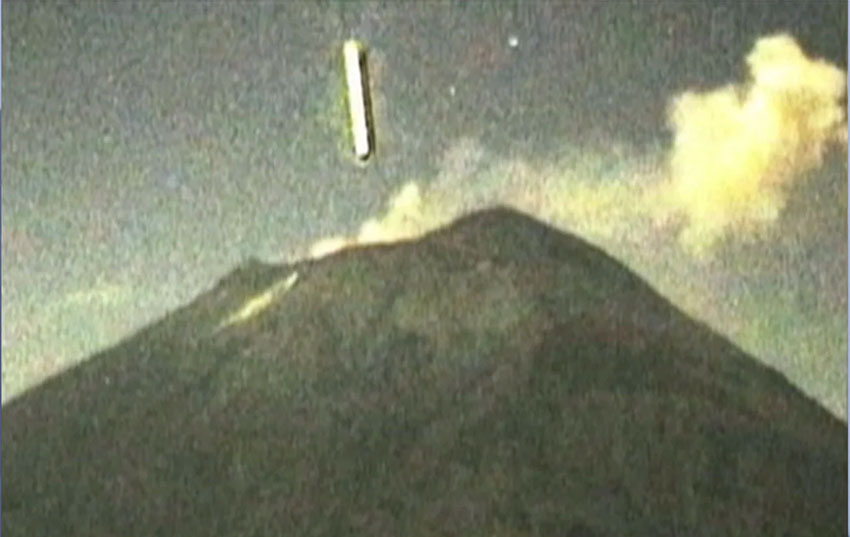 Minutes later, she received messages from friends, including one pointing out that in the photo her boyfriend Guerra sent, there was a UFO-like object near the Popocatepetl volcano.
"Since my boyfriend doesn't use a lot of social media, I asked his permission to post the photo on Twitter, and he agreed," Garcia added, adding that she tagged a local journalist on Twitter. This person then shared the photo, making the online community pay a lot of attention to it.
According to local media, the couple's residence is about 500 meters from a UFO memorial, which opened in 2000, about 500 meters away. Garcia suggested that if the UFO her boyfriend captured was real, it could be because the magnetic field of the Popocatepetl volcano attracted it.
This is the second time Mexicans have seen the unidentified flying object since October 2022. At that time, a similar object was seen in the sky over the city of Tula, Hidalgo state.
In June 2022, some people in the cities of Los Angeles and San Diego (USA) and in the towns of Tijuana and Rosarito (Mexico) reported seeing a strange object emitting orange light in the sky.
.